Tow Truck Insurance Illinois
Tow Truck Insurance Illinois — Quotes & Coverage Seven Days per Week!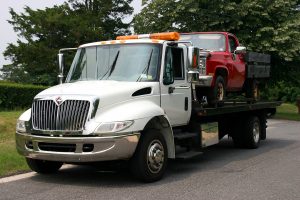 If you are looking for better deals on Tow Truck Insurance in Illinois, Michigan, Indiana, Ohio, Colorado, Minnesota, Kentucky, Tennessee, Texas, New Mexico, Arizona, Wisconsin, Georgia, Florida, or the state of Maryland for Tow Truck Companies including Repo, Auto Repair Garages, and Car Dealerships we can help you obtain the insurance you need seven days per week.
Pathway is a Leader in Tow Truck Insurance in the United States, and a name and company you can trust.
To speak with our agents by phone call 800-998-0662 until 5 PM CST, click on our Chat button to speak with licensed agents seven days a week, or click any of the links below for a quote in your city:
Illinois Tow Truck Insurance — Don't Make These Mistakes! Part One 
We speak to several hundred new tow truck companies each year that call Pathway requesting quotes and information.
We have noticed a few reoccurring mistakes some tow truck operators make that affect their premiums in a very adverse fashion. Some of those mistakes include:
Purchasing tow trucks from a company that went out of business

Operating without insurance

Allowing unlisted drivers to operate vehicles

Hiring drivers with bad driving records

Letting their insurance lapse

Turning in small claims
Keep in mind, it is already difficult to find good rates for Tow Truck Insurance in Illinois as it is currently because a number of key insurance underwriters stopped taking on new business for Tow Truck Operators.
When any of the above mistakes are made by Tow Truck Operators you can expect to pay the highest premiums possible.  Let's examine those mistakes one at a time to better prepare you to avoid paying the maximum amount of money for your Illinois Tow Truck Insurance. 
Tow Truck Insurance Illinois — Purchasing Tow Trucks From A Company That Went Belly Up! 
Buying tow trucks at a discount price seems like a good idea on one hand, but on the other hand it can make it difficult for you to find good rates on Illinois Tow Truck Insurance. Here's why:
Example: Ronnie Rabble Rouser works for Acme Wile E Coyote Towing in Chicago. The owner of Acme Wile E Coyote Towing, Billy Ray, calls together a company meeting on a Friday afternoon to let everyone know that they are all being let go because the company, Acme Wile E Coyote Towing, is going out of business that day.
Billy Ray mentions that all of the tow trucks are up for sale and any who is interested should see Billy Ray as soon as possible.
Ronnie has always wanted to have his own tow truck company. So while he is concerned about the news he received about being fired, he has always wanted to go into business for himself. He goes up to Billy Ray to find out how much he wants for the truck Ronnie normally drives.
"Come into my office Ronnie," Billy Ray greets him. "We can work something out, I'm sure."
Billy Ray sits down at his desk and motions Ronnie to sit in the chair in front of them. He then writes down a number on a half torn piece of paper and slides it over to Ronnie, stating, "my offer is only good for 1 day, and if you want this truck I need cash on the barrel head tomorrow, Ronnie."
Ronnie looks at the paper and sees that it is a really good price.  Ronnie knows this is true because he has looked up pricing on his specific Tow Truck Model in the last three weeks and has seen what they are worth. Ronnie's former boss Billy Ray is giving him a great deal.
Ronnie says, "well, let me see if I can get the money for you Billy Ray. If I can, you got a deal."
Ronnie doesn't have enough money saved up to buy the truck directly, so he calls his Mom and convinces her to loan him some money. He drains his savings account and takes 3 cash advances on 3 different credit cards but he comes up with the money the next day.
Ronnie meets Billy Ray at the bank and hands over the cash. Billy Ray signs over the title and now Ronnie is in business. He has his own tow truck.
Ronnie knows Steven Winston over at county and gives him a call to ask if he can be put on the rotation for picking up abandoned cars.
"No problem, Ronnie. You were always Acme Wile E Coyote Towing's best man. Call Mary Jane at extension 7663 and she will get you set up with my approval."
Ronnie calls and speaks to Mary Jane, and she emails the paperwork to Ronnie.
He drives back to his apartment, opens up his email, and reviews the requirements. Ronnie is going to need to show proof of commercial auto insurance for $1 million.
Ronnie starts making some phone calls to agents that sell Tow Truck Insurance in Illinois.
He talks to three different agents, and of those agents only one is able to help Ronnie obtain the insurance he needs because there was a problem with Acme Wile E Coyote Towing's previous insurance policy.
How could the previous insurance policy of Acme Wile E Coyote Towing cause a problem for Ronnie obtaining Illinois Tow Truck Insurance for a new business venture?
We'll learn the answer to that important question in our next post.
Illinois Tow Truck Insurance — Contact Pathway Today.
No matter if you are a new business venture or a well-established company with years of experience, we can help you find the Illinois Tow Truck Insurance you need to keep you on the road and working.
Call to speak with one of our Tow Truck Specialists by dialing 1-800-998-0662 through the week until 5 PM Central Standard Time or click on our chat button located on our website to speak with a licensed agent seven days per week until 5 PM.
As a leading insurance broker you can count on our company to help you find the Commercial Auto Insurance you need for your Garage, Car Dealership, or Tow Service Company seven days per week.
We offer Tow Truck Insurance in Illinois and a number of other states across the US.
There are several ways you can reach out to us:  by phone, chat, or by sending us a request for quotes and information 24 hours per day by clicking any of the links below based on your individual area:
Tags:
Aurora Illinois Tow Truck Insurance
,
Champaign Illinois Tow Truck Insurance
,
Decatur Illinois Tow Truck Insurance
,
Elgin Illinois Tow Truck Insurance
,
Illinois Tow Truck Insurance
,
Joliet Illinois Tow Truck Insurance
,
Springfield Illinois Tow Truck Insurance
,
Tow Truck Insurance
,
Tow Truck Insurance Bloomington Illinois
,
Tow Truck Insurance Chicago
,
Tow Truck Insurance Evanston Illinois
,
Tow Truck Insurance Illinois
,
Tow Truck Insurance in Illinois
,
Tow Truck Insurance Naperville Illinois
,
Tow Truck Insurance Peoria Illinois
,
Tow Truck Insurance Rockford Illinois
,
Tow Truck Insurance Waukegan Illinois