Tow Truck Insurance Joliet Illinois
Tow Truck Insurance Joliet Illinois — Quotes and Same-Day Coverage!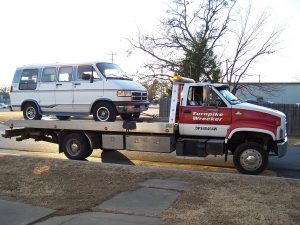 If you're looking for Tow Truck Insurance in Joliet Illinois or the surrounding areas you have found the right website.
Call 1-800-998-0662 to speak with the specialist at Pathway Insurance when you need Tow Truck Insurance in Illinois, Michigan, Indiana, Ohio, Colorado, Minnesota, Kentucky, Tennessee, Texas, Arizona, New Mexico, Wisconsin, Georgia, Florida, and the state of Maryland.
If you find us on Saturday or Sunday click on our chat button located on the right-hand side of our website to speak with a licensed agent!
Pathway is one of the only Commercial Truck Insurance Brokers open seven days per week in the US.
Licensed agents are normally available until 5 PM CST seven days per week. If you find us after hours click on the area listed below that is closest to your location:
 Tow Truck Insurance Joliet Illinois — Don't Make These Mistakes! Part Five
In a previous article you can read by clicking on Rockford Illinois Tow Truck Insurance Mistakes we learned how some towing operators acquiring used tow trucks from companies that went out of business subsequently found it difficult to find low rates for Tow Truck Insurance in Illinois.
Why? The activity of the previous owner would sometimes flow through to the new owner of the purchased tow truck.
In this article we are going to discuss another mistake that tow companies make: operating without insurance.
 Joliet Illinois Tow Truck Insurance — Operating Without Insurance Is Always a Bad Idea. Here Is Why: 
We receive hundreds of quote requests for Tow Truck Insurance. Some of the Tow Truck Company Owners contacting us have had a lapse in their insurance coverage yet they are still operating without appropriate Illinois Tow Truck Insurance.
That's a bad idea 100% of the time. Here's why:
It's Illegal

Any Claims That Occur Will Need to Be Paid 100% Out Of Pocket

You Will Lose Your Driver's License If You Get Caught

You Can Lose Any Good Will or Reputation You Developed in Your Area

You Can Lose Your Business
It is definitely against the law to drive without insurance in Illinois no matter if it's a commercial vehicle or personal vehicle. Getting caught without insurance will result in fines anywhere from $500 to $1,000.
If you are between insurance companies and you have a claim while you are not insured you will need to pay that claim completely out of pocket, plus forfeit your driver's license for at least four months, pay a minimum fine of $2500, and pay other reinstatement fees (as well as pay for the claim you just caused out-of-pocket).
What if you injure someone and they sue you and you are between commercial insurance policies?  Hiring an attorney is expensive, but paying a large judgement may be devastating to the bottom line of your finances.
Yet almost every week we have 1-2 tow truck operators call our office looking for insurance and they are driving without insurance. That is certainly not a good move.
No matter how careful of a driver you feel that you are, there's always a chance you can have an accident.
Tow Truck Insurance Joliet Illinois — Don't Go without Insurance!
Never under any circumstances operate your commercial vehicles without the proper insurance!
It's simply not worth it.  Imagine for a moment that you receive a rate increase from your current company that you feel was unjustified and you get mad and tell your agent to cancel your policy, with which he dutifully complies.
Before you have an opportunity to acquire new insurance one of your drivers is involved in a serious accident involving an injury.  You get sued, you lose your driver's license (because you were the owner of the truck and were required to maintain continuous insurance), and after hiring a civil defense attorney at $400 per hour you receive a $150,000 judgment plus a $40,000 legal fee bill.
How would your business survive?
Just don't drive without insurance. It's not worth it. We at Pathway can get you on the road quickly.
Joliet Illinois Tow Truck Insurance — Call Pathway Today! 
You can speak with our representatives by phone at 1-800-998-0662 through the week up until 5 PM Central Standard Time, or you can use our chat system seven days per week.
Simply click the chat button and let us know how we can help!
One final option available to you is to send us your request for quotes 24 hours per day by clicking any of the links that you see below based on your area:
Tags:
Crest Hill Illinois Tow Truck Insurance
,
Illinois Tow Truck Insurance
,
Joliet Illinois Tow Truck Insurance
,
Lockport Illinois Tow Truck Insurance
,
Rockford Illinois Tow Truck Insurance
,
Romeoville Illinois Tow Truck Insurance
,
Tow Truck Insurance Illinois
,
Tow Truck Insurance in Illinois
,
Tow Truck Insurance in Joliet
,
Tow Truck Insurance in Joliet Illinois
,
Tow Truck Insurance Joliet Illinois
,
Tow Truck Insurance Plainfield Illinois
,
Tow Truck Insurance Rockdale Illinois
,
Tow Truck Insurance Shorewood Illinois