Tow Truck Insurance Chicago
Tow Truck Insurance Chicago — Same Day Quotes 7 Days Per Week.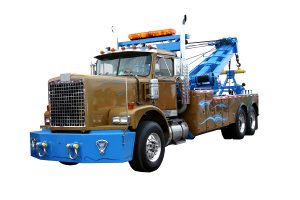 If you are looking for Tow Truck Insurance in Chicago Pathway Insurance is a name you can trust!
Call us by dialing 1-800-998-0662 Monday through Friday 9 AM to 5 PM Central Standard Time to speak with our Tow Truck Insurance Representatives or click on our online chat system to speak with our licensed agents seven days per week.
We can provide quotes on Tow Truck Insurance in Chicago and the nearby areas seven days per week.
Pathway Insurance is a leading insurance broker offering Tow Truck Insurance in Illinois, Michigan, Indiana, Ohio, Colorado, Minnesota, Kentucky, Tennessee, Texas, Georgia, and Florida.
You can request quotes 24 hours per day by clicking the links below:
Chicago Tow Truck Insurance — How Can You Keep Your Rates Low?
It is super easy to make a mistake on your Chicago Tow Truck Insurance and cost your company an arm and a leg.
Imagine for a moment your Tow Truck Insurance Rates quadruple because of mistakes you've made on your insurance. Would you be able to stay in business if your commercial insurance rates cost four times more money?
Some companies – particularly small towing companies – would not be able to afford a 400% increase in price, yet we have witnessed Tow Truck Companies experiencing this exact situation.
How can you avoid a tow truck insurance mistake?  Pay close attention to the following information. 
Tow Truck Insurance Chicago — Avoid This BIG Mistake!
The biggest mistake tow operators make when shopping for New Tow Truck Insurance in Chicago is not disclosing all of the facts! 
Example: Tony McGee of EZ PZ REPO decides that he is paying too much for his insurance so he begins to shop around to obtain new quotes.
Tony tells the new agents he is getting quotes from that he only owns 2 tow trucks but wants to include 4 drivers on his policy. What is more, Tony fails to explain to the insurance companies that he provides long-distance repo work. When he tells the agents preparing quotes for him the name of his company, he leaves out the last part, "REPO."
Tony is able to find a rate that is 60% lower than what he is currently paying so he jumps at the chance to reduce his insurance costs by 60%.
Tony signs the paperwork, makes his down payment, and calls his other company to cancel the policy.  That agent cancels Tony's Repo Insurance Policy and Tony thinks he's a smart businessman because he saved so much money on his Chicago Tow Truck Insurance.
There's only one small problem… well, a large problem… that Tony will unfortunately learn the hard way only two weeks later.
Tony receives a letter from the new insurance company that explains they are canceling his insurance policy because Tony failed to:
Properly disclose all owned vehicles

Disclose that his work mainly consists of repossession activity
Tony calls the new agent he bought the policy from. That agent, Bobby Baxter Brown, yells and cusses at Tony with a very nasty disposition over the phone because he knows Tony lied about what he was doing. What is more, Bobby was placed on probation by his insurance company because he issued a tow truck account that did not qualify.
Bobby doesn't let Tony get a word in edgewise. He hangs the phone up on him and tells him to take his business and shove it "where the sun don't shine!"
Tony thinks to himself, "that's a line I was getting ready to yell at him."
In reality Tony has no one to blame but himself because he was trying to pull a fast one to reduce his rates, so he calls his former agent to see if he can get his previous policy reinstated.
Unfortunately Tony learns this particular company is not taking on new customers, and Tony would now be considered a new customer since he canceled his prior policy.  The agent tells him that there is another program that's available, so he will get quotes and call Tony back within a couple hours.
The previous agent calls Tony back and tells him what the new rate is, and it is twice as much as what he paid before.
"How come it's so much now?" Tony quickly responds.
Tony's former agent replies, "Well it looks like you were declined by a few of our companies because apparently they're telling me you falsified your insurance application, and this is the only company that would take you."
Tony can't go without insurance so he ends up paying two times more than what he was paying before.
What lesson can we learn from this?
Do not fail to disclose all pertinent details on your application, because it will come back to haunt you later.
Insurance companies are smarter than you think and have at their disposal tools to be able to discern whether or not all owned vehicles are listed on your policy and to learn what you haul in your towing business.
Remember that commercial from years ago that said, "you can't fool Mother Nature?"
Because of technology insurance companies have more investigative and underwriting tools than ever before.
Chicago Tow Truck Insurance — We Have the Coverage and Pricing You Need!
Call Pathway Insurance by dialing 1-800-998-0662 Monday through Friday until 5 PM Central Standard Time or you can connect with one of our licensed agents by clicking on the chat button located on the right-hand side of our website.
Or you can use our convenient online rate quote request system by clicking one of the links below based on your location:
Tags:
Burbank Illinois Tow Truck Insurance
,
Chicago Tow Truck Insurance
,
East Chicago Tow Truck Insurance
,
Illinois Tow Truck Insurance
,
Lincoln Park Tow Truck Insurance
,
New Tow Truck Insurance in Chicago
,
Oak Park Illinois Tow Truck Insurance
,
Orland Park Illinois Tow Truck Insurance
,
Repo Insurance Policy
,
Tow Truck Insurance Chicago
,
Tow Truck Insurance Chicago Illinois
,
Tow Truck Insurance Cicero Illinois
,
Tow Truck Insurance Hyde Park Illinois
,
Tow Truck Insurance in blue Island Illinois
,
Tow Truck Insurance in Chicago
,
Tow Truck Insurance Oak Lawn Illinois