East Chicago Tow Truck Insurance
East Chicago Tow Truck Insurance — Low Rates and Same-Day Coverage!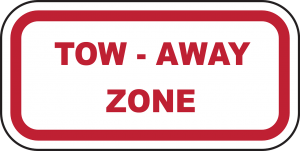 If you need low rates on Tow Truck Insurance East Chicago or any of the nearby areas call the agents of Pathway Insurance by dialing 1-800-998-0662 Mon – Fri until 5 PM Central Standard Time.
We are Illinois Tow Truck Insurance Specialists who can help you find low rates and, for some companies, same-day coverage.
Who may qualify for same-day Quotes & Coverage? 
To qualify, you must:
Have a Clean Driving Record

Have No Tickets or Accidents Last Five Years

Have Good Credit

Have Previous Insurance

Have Less Than Five Power Units

Call Our Office before Noon
Unless all of the six above conditions apply it may take 24 to 48 hours for all other tow truck companies.
To send us a request for quotes 24 hours per day click on any of the links below based on your closest geographic location:
Pathway is a leading broker offering competitive rates and coverage for Tow Truck Insurance in Illinois, Indiana, Michigan, Ohio, Colorado, Minnesota, Kentucky, Tennessee, Texas, Arizona, New Mexico, Wisconsin, Georgia, Florida, and the state of Maryland for Garages, Car Dealerships, and Tow Only Service Companies seven days per week.
East Chicago Tow Truck Insurance — Don't Make These Mistakes Part Three!
In a previous article we learned how Ronnie Rabble Rouser was having trouble finding commercial insurance for a tow truck he had purchased from his previous employer at Acme Wile E Coyote Towing in Chicago who subsequently went out of business.
Ronnie found himself in a very bad situation because his previous employer had a poor insurance record that included a number of claims and safety violations, and that bad insurance record seemed to flow right through to the new company he started.
Ronnie ends up paying $5000 more for his Illinois Tow Truck Insurance because of the problems Acme Wile E Coyote Towing experienced. In that last post a very interesting but important question was raised:
Why would the poor claims record of Acme Wile E Coyote Towing affect Ronnie's new Tow Truck Company? We will consider this in our next post.
Tow Truck Insurance East Chicago — Fast Quotes Seven Days per Week!
Pathway Insurance is a leader in providing Tow Truck Insurance in East Chicago and all of the surrounding areas.
Call and speak with an agent by dialing 1-800-998-0662, use our online chat system to speak with our agents 7 days per week, or send us a request for quotes 24 hours per day by clicking any of the below links:
Tags:
Dolton Illinois Tow Truck Insurance
,
East Chicago Tow Truck Insurance
,
Gary Indiana Tow Truck Insurance
,
Hammond Indiana Tow Truck Insurance
,
Illinois Tow Truck Insurance
,
Illinois Tow Truck Insurance Specialists
,
Tow Truck Insurance Calumet City Illinois
,
Tow Truck Insurance East Chicago
,
Tow Truck Insurance in East Chicago
,
Tow Truck Insurance in Illinois
,
Tow Truck Insurance South Holland Illinois
,
Whiting Indiana Tow Truck Insurance