Aurora Illinois Tow Truck Insurance
Aurora Illinois Tow Truck Insurance — Super Low Rates Available!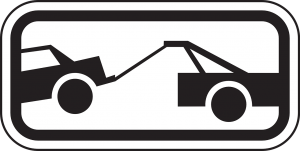 If you're looking for a better deal on Tow Truck Insurance in Aurora Illinois or the surrounding areas keep this number handy: 800-998-0662.
Pathway Insurance is a leading independent insurance agency offering great rates on Tow Truck Insurance in Illinois and across the United States.
We also make it super easy to do business with us.
To get quotes you can speak to a live agent through the week up until 5 PM Central Standard Time. You can also speak with a licensed agent online seven days per week using our chat system and likewise our licensed agents are available until five even on a Saturday and Sunday!
If it is more convenient you can use our online request system by filling out a few details and one of our agents will get back with you soon.
To use this system click on the links below based on your area:
Aurora IL Tow Truck Insurance — Don't Make These Mistakes! Part Two
In a previous post that you can read by clicking on Illinois Tow Truck Insurance Mistakes we learned how Ronnie Rabble Rouser was fired from his job at Acme Wile E Coyote Towing in Chicago.
The very next day Ronnie purchases the very tow truck he has used in his employment with Acme Wile E Coyote Towing after his former boss, Billy Ray, agrees to sell Ronnie the tow truck he has driven for the last four years for an incredible price.
Ronnie can't believe his good luck, on one hand he was a bit upset to learn that he was fired along with the rest of his workmates, but on the other hand he's excited to be starting up his own Tow Truck Business.
Because of his connections with the local municipality he has an inside track to get placed on the daily rotation for the county which means Ronnie won't miss a beat or a paycheck.
The county pays out their fees weekly to the Tow Truck Companies in the rotation.
The final step Ronnie needs to take is to purchase an Illinois Tow Truck Insurance Policy. He gets on the phone and contacts a number of agents, and Ronnie quickly learns that very few insurance agents actually sell Illinois Tow Truck Insurance.
He talks to three different agents that sell Illinois Tow Truck Insurance but is turned down by every company except one! He learns the reason why he is being turned down, and it makes him regret purchasing his former tow truck.
Evidently, Acme Wile E Coyote Towing has had a number of claims and safety violations and were in fact being cancelled themselves.
The two companies that turned Ronnie down explained that he could reapply with them after 12 months but they were not interested in providing the insurance right now because they needed to ensure that there is no connection between Acme Wile E Coyote Towing and the new company he started, which he named Rouser Towing.
Ronnie ends up paying about $5000 more for his Aurora Tow Truck Insurance because of the problems Acme Wile E Coyote Towing experienced.
Why would that affect Ronnie's new Tow Truck Company?
We will consider that in our next post.
Tow Truck Insurance Aurora Illinois — Fast Quotes and Same-Day Coverage!
If you have a clean driving record for tickets and accidents, current insurance without a lapse in three years, and less than five power units we may be able to get you quoted and bound the same day when you need Tow Truck Insurance in Illinois.
To speak with our courteous agents call Pathway Insurance by dialing 1-800-998-0662 or use our online chat system.
One final option to request quotes is available that you can use 24 hours per day. Click on any of the links below based on your specific area, answer a few questions, and one of our licensed agents will call you back soon:
Tags:
Aurora Illinois Tow Truck Insurance
,
Aurora Tow Truck Insurance
,
Illinois Tow Truck Insurance
,
Illinois Tow Truck Insurance Policy
,
Montgomery Illinois Tow Truck Insurance
,
Mooseheart Illinois Tow Truck Insurance
,
Naperville Illinois Tow Truck Insurance
,
North Aurora Illinois Tow Truck Insurance
,
Sugar Grove Illinois Tow Truck Insurance
,
Tow Truck Insurance Aurora Illinois
,
Tow Truck Insurance Boulder Hill
,
Tow Truck Insurance Bristol Illinois
,
Tow Truck Insurance in Aurora Illinois
,
Tow Truck Insurance in Illinois