Tow Truck Insurance Springfield Illinois
Tow Truck Insurance Springfield Illinois – Great Deals Available!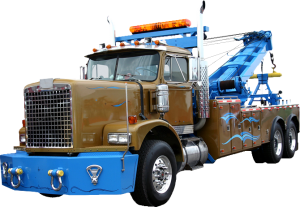 For some of the best deals available for Tow Truck Insurance in Springfield Illinois, call the office of Pathway Insurance Services toll-free by dialing 1-800-998-0662.
You will be connected to an agent who will be happy to service all of your Illinois Truck Insurance needs.
Agents are available to take calls before 5 PM, but if you would like to contact us any time, including after 5 PM, you can always fill out one of our handy online quote request forms.
To open the form, just click or tap the option below containing the location nearest to you:
Tow Truck Insurance Springfield Illinois — Don't Make These Trucking Insurance Mistakes!
Last week, we introduced a new series in which we take a look at some common mistakes trucking company owners make when it comes to their commercial auto insurance.
These mistakes can lead to big problems for you financially, so be sure to pay close attention to these tips.
Springfield Illinois Tow Truck Insurance —Mistake Number 1: Allowing Your Policy to Lapse Due to Non-Payment (Continued)
We started things off last week by warning against allowing your insurance policy to lapse due to non-payment.
Before we jump into the negative consequences of a lapsed policy, let's talk about what you should do if you find yourself in this situation.
First, you must contact the insurance company and find out whether your policy can be reinstated.
If it can be reinstated, the first thing you will have to do, of course, is make up your missed payment.
You will also be required to send your insurance company a signed statement of no-loss.
What is a no-loss statement?
A no-loss statement is an official declaration that says you haven't had any claims between the time of your policy cancellation and its reinstatement.
In other words, you're promising the insurance company that none of your insured vehicles were damaged nor caused any damage during the period in which your policy was lapsed.
Now, that may sound like no big deal, but what do you do if you do have a claim during the lapse period?
Springfield Illinois Tow Truck Insurance —Find Better Insurance Rates Here!
Why wait to improve your tow truck coverage? We can help you secure great rates on the Springfield Tow Truck Insurance you need .
Call us by phone or chat with us online so that we can find you better rates on your Springfield Illinois Tow Truck Insurance today.
You can also follow any of the links below to fill out a free Illinois Truck Insurance Quote request:
Tags:
Bolingbrook Illinois Tow Truck Insurance
,
Illinois Tow Truck Insurance
,
Illinois Tow Truck Insurance Downers Grove
,
Illinois Truck Insurance
,
Illinois Truck Insurance Quote
,
Naperville Illinois Tow Truck Insurance
,
Oak Lawn Illinois Tow Truck Insurance
,
Tow Truck Insurance Downers Grove
,
Tow Truck Insurance Il
,
Tow Truck Insurance Illinois
,
Tow Truck Insurance in Naperville
,
Tow Truck Insurance in Naperville Illinois
,
Tow Truck Insurance Naperville
,
Tow Truck Insurance Naperville Il
,
Tow Truck Insurance Naperville Illinois
,
Tow Truck Insurance Orland Park
,
Tow Truck Insurance Orland Park Illinois
,
Tow Truck Insurance Springfield
,
Tow Truck Insurance Springfield Illinois