Tow Truck Insurance Naperville Illinois
Tow Truck Insurance Naperville Illinois — Better Rates are Around the Corner!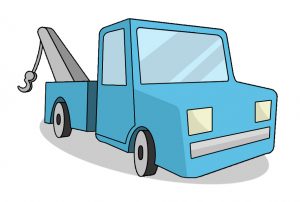 Are you on the hunt for a more affordable policy for your Tow Truck Insurance in Naperville Illinois? Then we have the right program for you.
Call 1-800-998-0662 to speak to an agent today and find out how much you may be able to save on your Naperville Tow Truck Insurance! 
Pathway Insurance Services is a leading independent insurance agency offering great rates on Tow Truck Insurance in Illinois, Michigan, Indiana, Ohio, Colorado, Minnesota, Kentucky, Tennessee, Texas, Arizona, New Mexico, Wisconsin, Georgia, Florida, and Maryland.
If you have come across our website on the weekend, no problem! You can click on the chat widget found at the bottom-right of your screen to contact a licensed agent.
The licensed agents of Pathway Insurance can typically be reached until 5:00 PM CST every day of the week, but if you want to contact us after hours, click on one of the options below to launch our digital quote request form available twenty-four hours a day, seven days a week!
Tow Truck Insurance Naperville Illinois — Don't Make These Trucking Insurance Mistakes!
Every now and then, we at Pathway Insurance like to provide our clients and prospective clients with some useful information that can help them with their business decisions as they relate to the operation of their insured vehicles.
Heeding this advice could save you a lot of money and more than a few headaches so be sure to read on.
Naperville Illinois Tow Truck Insurance —Mistake Number 1: Allowing Your Policy to Lapse Due to Non-Payment
One of the biggest mistakes a business owner can make is allowing his or her insurance policy to lapse due to non-payment.
Contrary to what many might assume, missing an insurance payment is not as trivial as missing a cable payment or an electric bill. Allowing your policy to lapse can have serious consequences that will follow you for a long time to come.
Before we dive into the consequences of a lapsed policy, let's discuss what you should do in such a situation.
If your policy has lapsed because you forgot to pay the bill, you should immediately call your agent to see if your policy can be reinstated.
In our next article we will talk further about what to do in this situation and why it's so important that you don't let it happen.
Naperville Illinois Tow Truck Insurance — Put Pathway Insurance in Your Corner!
Put Pathway Insurance in your corner and allow us to find you the best possible rates for your business' insurance needs. We're confident that you won't be disappointed.
If you would like to request a quote online, click on a location near you below:
Tags:
Bolingbrook Illinois Tow Truck Insurance
,
Naperville Illinois Tow Truck Insurance
,
Naperville Tow Truck Insurance
,
Oak Lawn Illinois Tow Truck Insurance
,
Pathway Insurance Services
,
Tow Truck Insurance Downers Grove Illinois
,
Tow Truck Insurance Illinois
,
Tow Truck Insurance in Illinois
,
Tow Truck Insurance in Naperville
,
Tow Truck Insurance in Naperville Il
,
Tow Truck Insurance in Naperville Illinois
,
Tow Truck Insurance Naperville
,
Tow Truck Insurance Naperville Illinois
,
Tow Truck Insurance Orland Park Illinois
,
Truck Insurance in Naperville
,
Truck Insurance in Naperville Il
,
Truck Insurance in Naperville Illinois